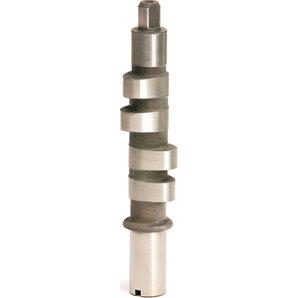 BMW Airhead Boxer 320 Sports camshaft
BMW Airhead Boxer 320 Sports camshaft
BMW Airhead Boxer 320 Sports camshaft
A sports camshaft that offers a sportier profile than the standard 308 cam, with excellent low end torque and a smooth, linear power delivery through out the rev range.
Ideally suited for those riders that wish to have slightly more performance without eradicating the sweet and flexible engine nature and yet obtain a tad more tractability and quicker throttle response.
Available for all the BMW Airhead Boxer models, please carefully check your engine type (it is quite common that these have been swapped in the past) and select your model on the options box or contact us for further advice.
NB: Please note that pre-September 1980 & R45/65 models require a later oil pump inner rotor (included for these earlier models).
OPTIONS:
1 - BMW /5 & early /6 and R90S up to 09/1975 (small front seal) - Includes inner oil pump rotor
2 - BMW late /6, R90S & early /7 from 09/1975  to 09/78 (larger front seal) - Includes oil pump innerrotor
3 - BMW early /7 Series 09/1978 to 09/1980 (points ignition front canister) - includes oil pump inner rotor
4 - BMW post September 1980 (electronic ignition front canister)
5 - BMW R45 & R65 - includes oil pump inner rotor
Important