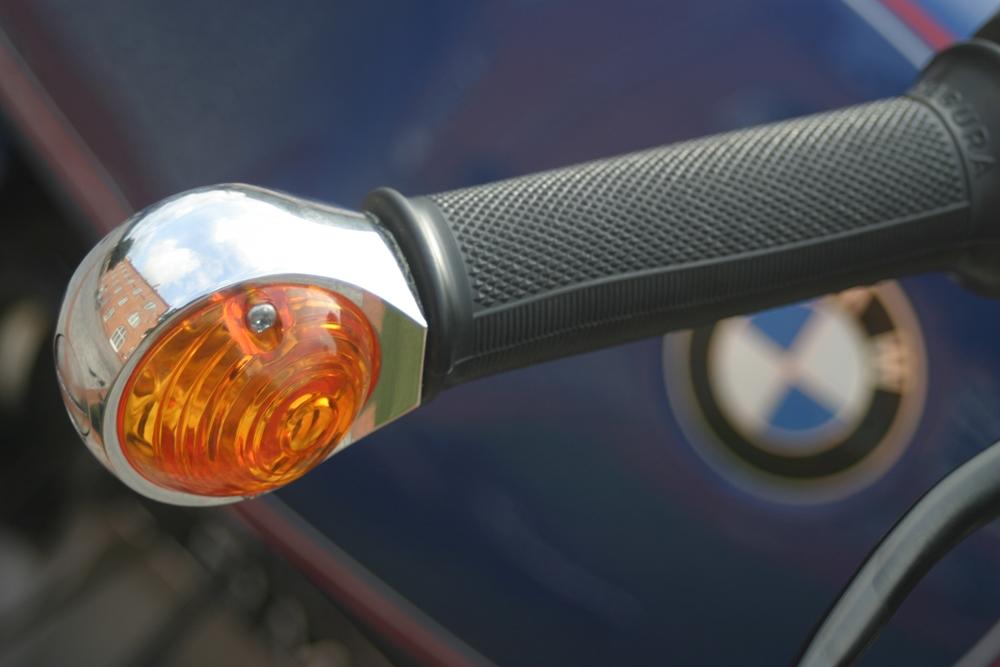 Bull's Eye bar end indicators
Bull's Eye bar end indicators
Bull's Eye bar end indicators
Bar end indicators, die cast metal body, high quality replica of the original Fifties Hella, commonly found on BMW R50/69S. 
Body size : Length 56mm x Depth 50mm
Fits standard 22.2mm ' 7/8"  handlebars. Supplied with 12v x 18w festoon bulbs.
IMPORTANT: The indicators stems (alloy may require slight trimming to fit the original BMW 22.0mm bars or bars with thicker than usual gauge/wall. This can be achieved by carefully sanding/filing the alloy stems or by machining using a lathe, if available.
Sold as pair.