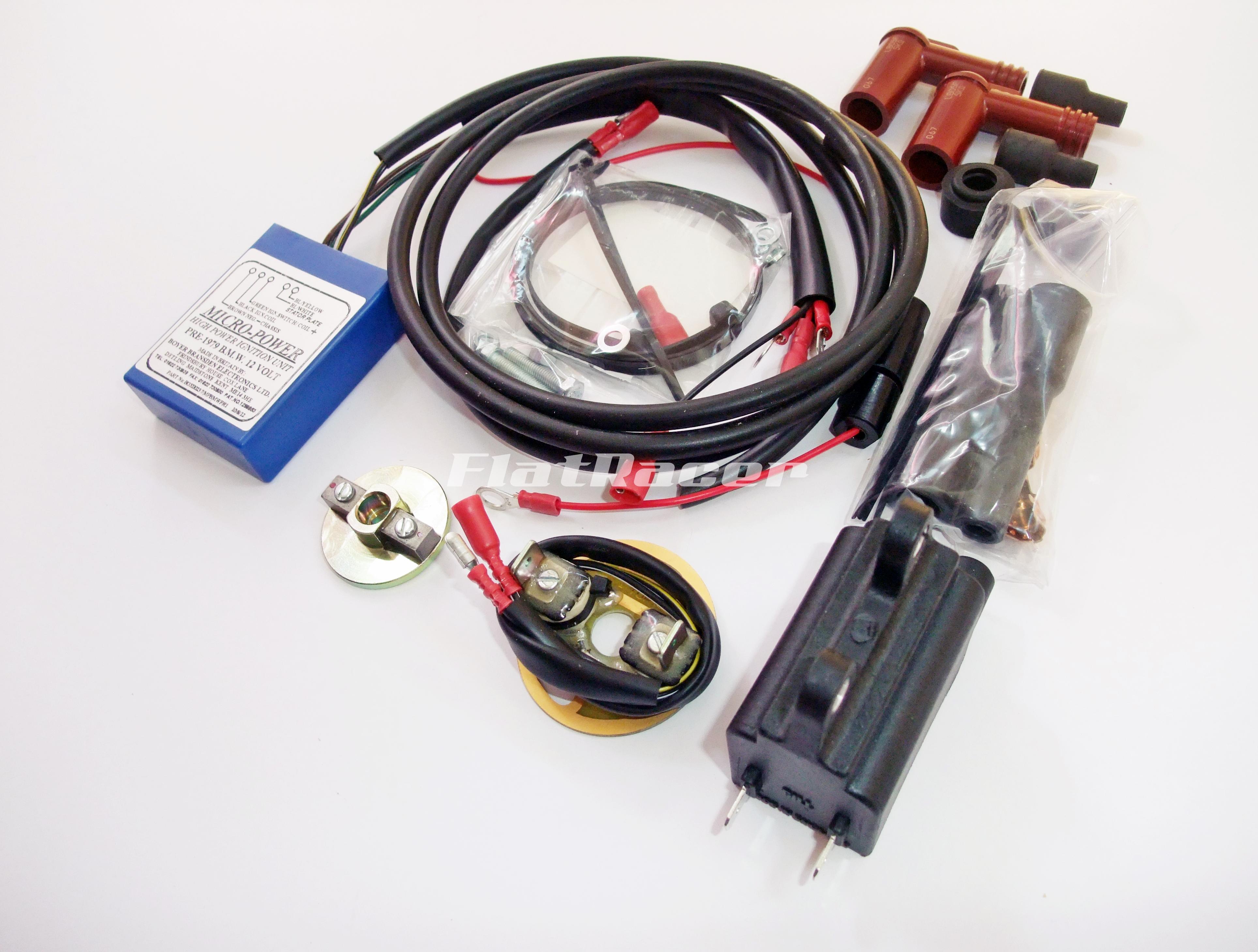 Boyer Bransden BMW 1979-1980 Micro Power electronic Ignition kit
Boyer Bransden BMW 1979-1980 Micro Power electronic Ignition kit
Electronic ignition conversion kit, designed to fit the BMW Airhead Boxer models /7 Series) produced between September 1978 and September 1980, fitted with the contact breakers enclosed in the famous "bean can" ignition canister, attached to the front tip of the camshaft. 
A very popular upgrade option that does away with the original clockwork contact breakers and points that although reliable and serviceable, requires routine maintenance, servicing and tune up.  
This electronic ignition kit from Boyer offers better starting, smoother running, improved fuel economy and lower emissions. It also eliminates the common BMW problem of bent camshaft tip that alters timing for both cylinders (lumpy running).
This kit is similar to the Micro Digital but includes very high performance digital coils. 
IMPORTANT: Not recommended for use with kick start pedal as kick back can sometimes occur.
Special versions can be supplied for racing or twin plug heads. For more information about this particular kit and Boyer Bransden products, please contact us directly by email.