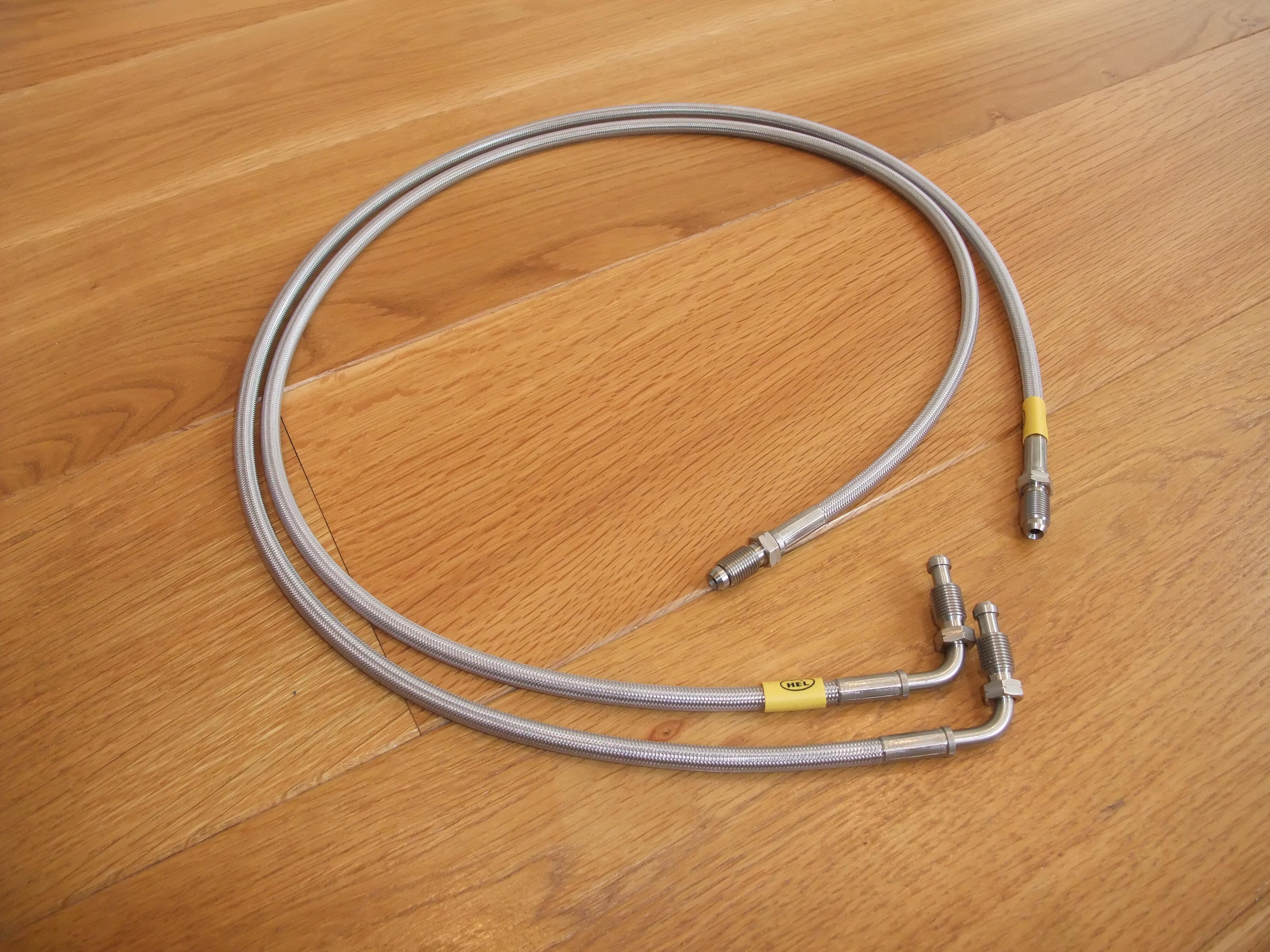 BMW Airhead Boxer (73-80) s/s braided brake hose - FRONT - 1 line (LONG)
BMW Airhead Boxer s/s braided brake hose - FRONT - 1 line (LONG)
BMW Airhead Boxer (73-80) s/s braided brake hose - FRONT - 1 line (LONG)
BMW Airhead Boxer s/s braided brake hose - FRONT - 1 line (LONG)
Stainless steel braided flexible of one brake line kit. 
Designed as an alternative replacement for the original BMW Airhead Boxer flexible brake hose and the ATE silding pivot brake caliper solid pipe.
This kit allows you to connect the under tank brake master cylinder directly to the the ATE sliding pivot brake caliper.
Commonly fitted to the:
BMW R60/6 (single front brake disc
BMW R75/6 (single front brake disc)
BMW R60/7 (single front brake disc)
BMW R75/7 (single front brake disc)
BMW R80/7 (single front brake disc)
Manufactured from the highest quality stainless steel swaged fittings permanently attached to a clear sleeved stainless steel braided Teflon hose. 
Stainless fittings offer safety, security and a slim line attractive finish and corrosion proof.  It includes all the required fittings including banjo bolts and copper washers.
A replacement of the original short version that connects the brake master cylinder to the solid pipe coming out of the ATE front brake caliper also available, please check out other listings.