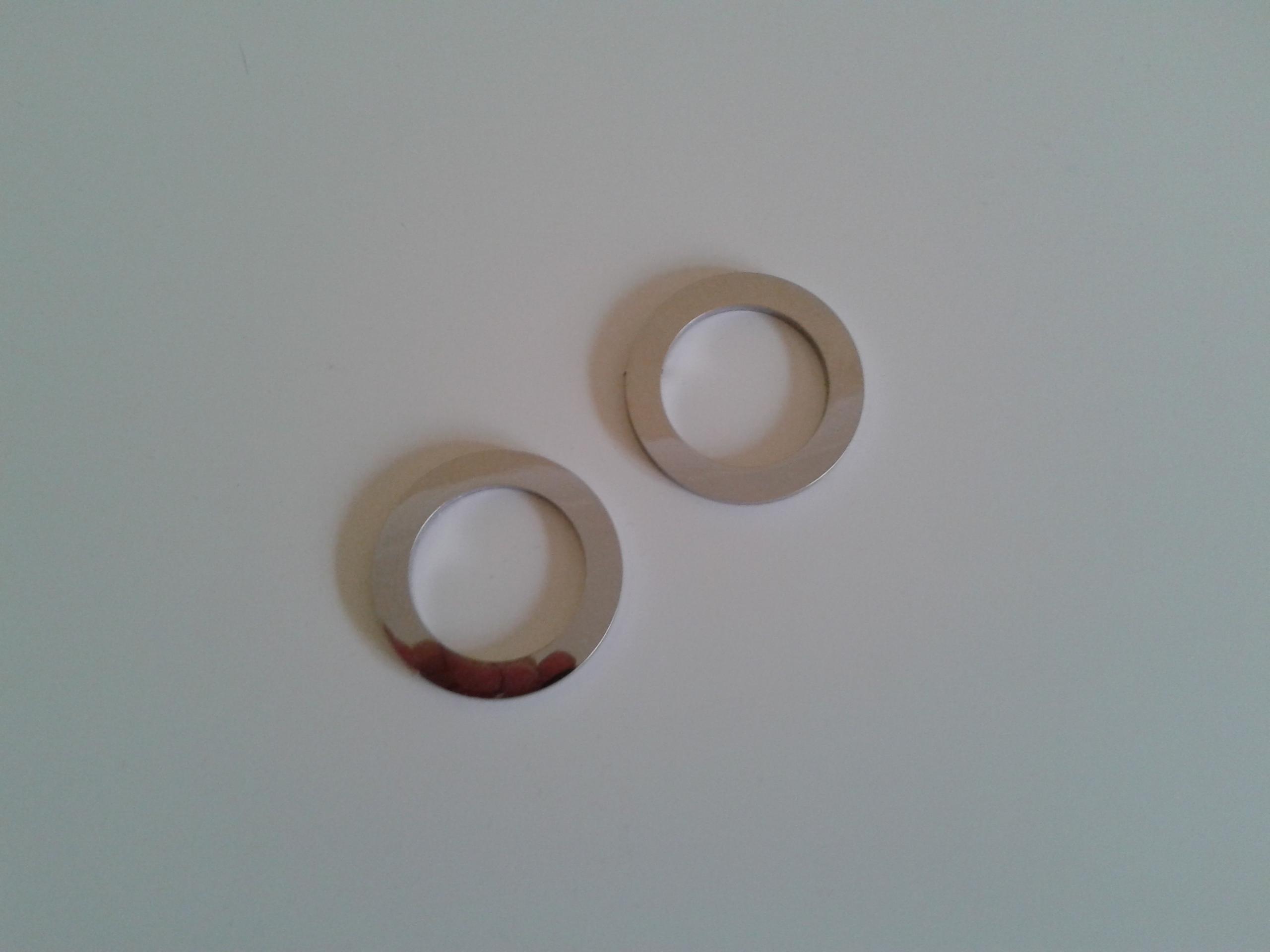 BMW /5, /6 & /7 Series (70-84) polished stainless steel fork top washers
FlatRacer BMW R2v /5, /6 & /7 (70-84) polished stainless steel fork top washers (pair)
FlatRacer BMW Airhead Boxer R2v /5, /6 & /7 (70-84) polished stainless steel fork top washers.
Direct replacement of the often damaged and rusted originals. Polished finish (top side) and slightly thicker than the originals (3mm opposed to 2.5mm) for extra strength and longevity.
Rust proof, good looking and minimum maintenance. Fits all the BMW R2v Airhead /5, /6 & /7 Series models made between 1970 and 1984 fitted with the original 36mm OD fork stanchions.
As used in our FlatRacer Triple Clamp & Top Yoke kits, please see our other listings.